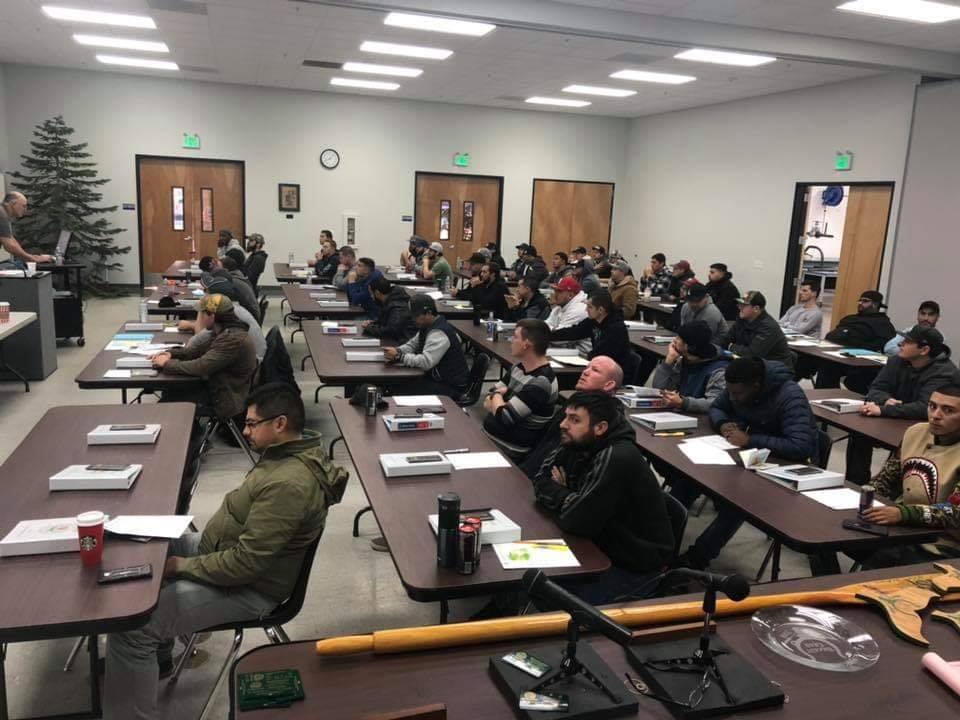 Insulators Accept New Members
The Heat and Frost Insulators Local 16 accepted a room full of proud, new union members into it's rank last month.
Insulators Local 16 President Bill Hodges credits the amount of work in the area for the need for more workers and a continually recruiting members.
The Insulators Union does a majority of the work in the California refineries to install, repair and maintain the insulation on the mechanical systems. With the passing of California Senate Bill 54, this work has only increased, leading to a demanding need for a growing workforce and a stronger union.
The Santa Clara and San Benito Counties Building and Construction Trades Council is proud to represent the area's highly skilled and highly trained construction members. Growth and expansion in the Building Trades is critical to every Local Union growing. You can learn more about the Insulators by clicking on this link.